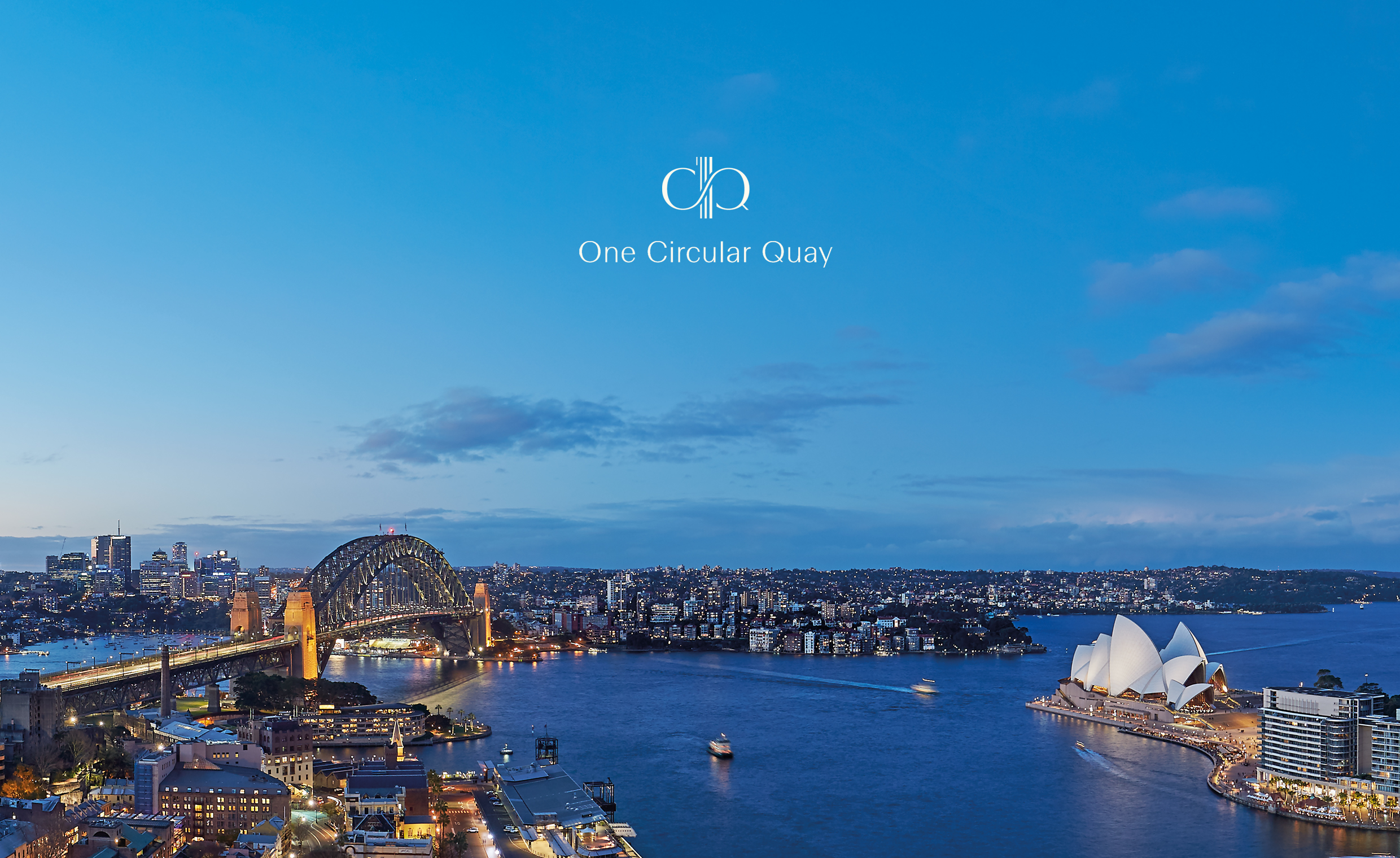 THIS IS FOREVER
A collection of timeless residences, where architectural excellence meets exquisite craftsmanship.
ICONIC LIVING
One Circular Quay offers an exceptionally rare opportunity to become part of the Sydney Harbour story.
Feel fully immersed in the ever changing world famous views from the sanctuary of your home.

QUALITY TEAM
This once-in-a-lifetime opportunity is brought to you by Lendlease in collaboration with
internationally revered architecture studio, Kerry Hill Architects.
An unrivalled address, with a residence to match.

DEVELOPER & BUILDER
LENDLEASE
With a history spanning more than 60 years, Lendlease has created some of the world's most iconic landmarks, establishing a reputation as a leading global integrated real estate and investments group. With a development portfolio that spans the Americas, Europe, Asia and Australia, Lendlease's name has become synonymous with quality and delivery. Lendlease collaborate with leading architecture and design visionaries, to ensure our places leave a legacy, no matter where we work in the world.
ARCHITECT
KERRY HILL ARCHITECTS
For more than four decades, Kerry Hill Architects has been internationally renowned for some of the most ambitious projects of our time. The buildings Kerry Hill Architects create are highly sensitive to their settings, their relationship to the landscape and their cultural contexts, enriched by contemporary craftsmanship and impeccable details.
INTERIOR DESIGN
TO BE ANNOUNCED
Lendlease has appointed an interior architecture studio. This partnership will be announced shortly.